A woman claiming she has been falsely accused of graffiti and trespassing has been caught in a tense confrontation with police officers in a viral TikTok video.
The nearly two-minute feud was shared by user @slvt4csh, who goes by Kitty Coco online. His video has racked up nearly 300,000 views since Wednesday.
In the clip, a male and female police officer asked to look in Kitty's bag. Based on his name tags, the man appeared to work for the Burien Police Department in Burien, Washington, while the woman appeared to work for the King County Sheriff's Office. Behind them was a car from the Burien Police Department.
"Do you see any ink?" Kitty asked the cops as they went through her bag. She repeated the question with rising anger. "You just said I was painting on a wall and I haven't been painting anything. I just said I'm leaving."
The officer told her there was "no reason to be upset", but Kitty grew angrier, repeating that she had been falsely accused of graffiti.
After rummaging through her bag, the officer returned it to Kitty, apparently without discovering graphite paint.
As Kitty continued to ask if she saw any ink, the officer said, "You can't come back here for a year. Do you want a copy of the transgression letter?"
"Did you see any ink?" Kitty kept asking furiously. "So no excuses? No excuses? You guys just accused me of painting on the wall…and I have it on camera."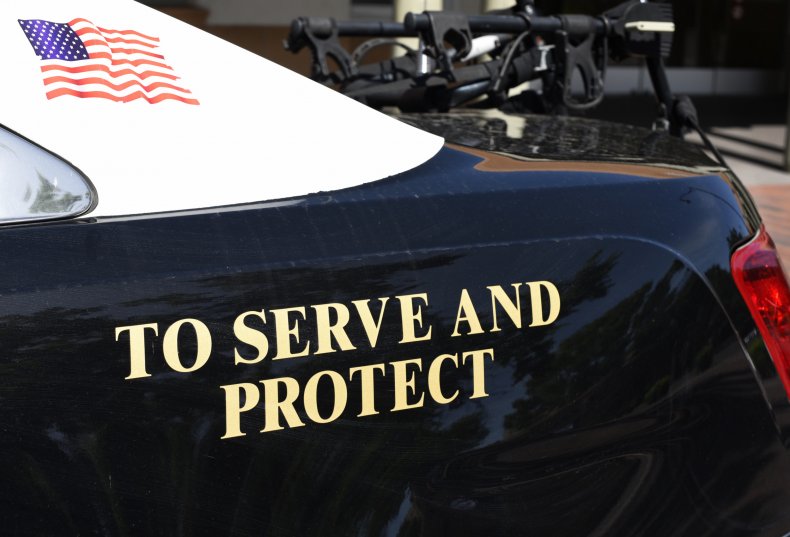 Newsweek reached out to Kitty and the Burien Police Department for comment.
Washington state classifies the graffiti as "malicious pranks". The crime can result in fines of $1,000 and at least 90 days in prison. If graffiti damages a property valued at more than $250, it can become a felony, according to Lewis & Laws, PLLC.
Trespassing on the state is charged as a misdemeanor or serious misdemeanor. The first is punishable by up to 90 days in prison and a fine of US$1,000 and the second by up to 1 year in prison and a fine of US$5,000.
Many viewers of Kitty's clip were furious on her behalf, saying the officers violated her rights and asked her to protect herself.
"File a complaint, get a lawyer and sue," fumed one comment. "You have not broken any laws and they are threatening to arrest you if you walk freely in the area."
"Never let them search you or answer any questions…they are definitely fishing and trying to snag something on you," advised another.
Some viewers were more critical of the woman and accused her of climbing.
"These officers were nothing but calm. It looked like you were trying to escalate the situation," said one commenter.
"I never understood yelling and being hostile in those moments," agreed another. "If you didn't do anything, stay calm and explain, then call their supervisor later."
This is not the first instance of civilians alleging police misconduct. Last month, a Syracuse man recorded video of officers allegedly detaining an 8-year-old boy over a stolen bag of potato chips.
After the April 12 New York subway shooting, some citizens took to social media to complain about NYPD officers harassing innocent New Yorkers during their 30-hour manhunt to arrest suspect Frank James.