The weather may have been a factor.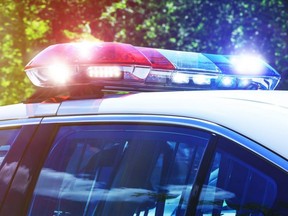 article content
Two deadly head-on collisions occurred in Montérégie on Thursday night, at the time of violent storms in southern Quebec.
article content
At around 5:30 pm, a collision involving three vehicles occurred on Route 209.
"A Honda Civic crossed the opposite lane, where two vehicles were coming in the opposite direction," said a spokesperson for Sûreté du Québec.
The first vehicle, a minivan, managed to swerve around the Honda, but fell into a ditch and hit an electrical pole. No one in the vehicle was injured.
The second vehicle, behind the minivan, collided with a Honda, whose 45-year-old driver died after the accident.
The other driver, a 19-year-old, suffered serious injuries, but his life is not in danger.
Route 209 was closed to allow collision experts to survey the scene and Hydro-Québec workers to repair the pole.
The second accident occurred at St-Stanislas-de-Kostka.
article content
At around 5:15 pm, a head-on collision occurred on Route 132 near Montée Leger.
"Weather conditions made visibility difficult," the SQ spokesperson said.
"We don't know who was wrong, but the driver of one of the vehicles got stuck in his car. The jaws of life were used and he was transported to the hospital where he was pronounced dead."
The victim was an 82-year-old man from Ste-Barbe.
The other driver, a 21-year-old man, suffered serious injuries and was transported to hospital, "but there is no fear for his life".
The road was closed for collision experts to examine the site.
Two people in critical condition after collision in Laurentians

60-year-old man dies after car accident in Laval