The Labor Party's climate policies are significantly superior to those offered by the Coalition, say a group of leading scientists, while the country's former civil servant says Australia has not had a coherent climate policy for a decade.
Former Treasury Secretary Martin Parkinson said Australia has been let down by the federal government for a decade. He called for an economy-wide climate pact that would bring together companies, unions, farmers and environmental groups to coordinate an economy-wide approach to reducing carbon emissions faster.
"Australia has not had a coherent and comprehensive climate policy impacting multiple sectors since the Abbott government's abolition of the ETS," he said.
Parkinson emphasized that he was not looking to take sides in the political debate, but said: "a climate pact as a concept can be a way of enabling parliament to fulfill its responsibilities because we need a seat of policy in all sectors to which parliament is committed. . committed over several decades."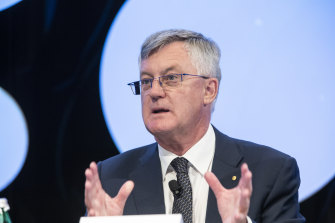 Parkinson's view was widely shared by 10 leading Australian scientists approached by the Herald and The ageeveryone agreed that Australia had failed on climate policy since the Coalition took office in 2013.
All ranked the Coalition last on climate policy after Labour, Greens and Independents, and all saw a significant difference between Labor and Coalition policy, although many agreed policies put forward by Greens and Independents were superior. Some asked not to be identified so they could speak more freely.
Read the full article here.