You have to give it to Steph McGovern. She was subjected to some challenging stuff on her Channel 4 show this week, Steph's Packed Lunch.
Whether it's going (freezing) to swim in cold waters off the docks of Leeds in late December or being forced to try one of chef Simon Rimmer's most famous dishes single dishes, Steph is ready for it.
But the presenter revealed that there is actually one thing she always says 'no' when suggested by the producers of her show.
"I'm not good with animals because I'm not an animal person," she tells HuffPost UK.
"So usually you'll notice now that I often avoid being the person holding a pet in a pet item so I say no to things like that."
But before all the animal lovers get started, Steph is quick to point out that there's a good reason why she doesn't want to do anything involving feathers or fur.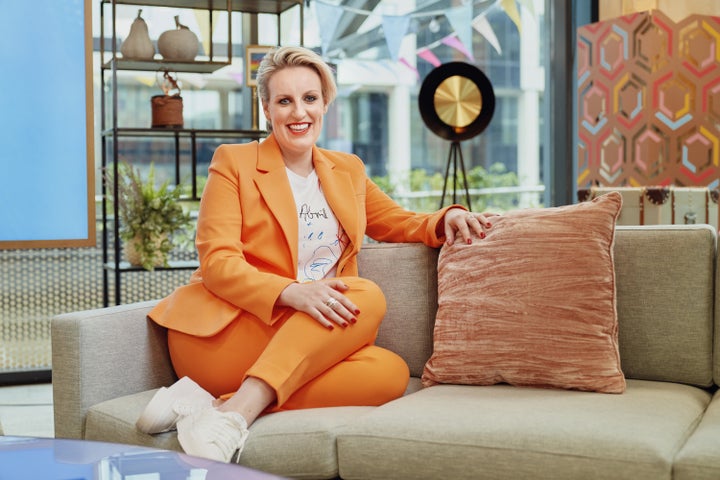 "I also don't want to look like I don't know what I'm doing because it's an animal, so I don't want to hurt him or be afraid of him and drop him.
"But I'm not very good with dogs because I don't have a very good relationship with them and they feel it.
"The worst thing I had to do on television was wash a dog. I had to wash a poodle and I was sorry about that. I thought 'I'm doing a terrible job, you're not having fun and I'm not enjoying it', so here we are.
She continues: "I welcome Denise [Van Outen] to do the animal stuff, or Kate Bottley."
However, there is a certain type of animal that Steph has no problem with.
"Weirdly, I can make exotic pets," she reveals. "I'm fine with snakes and frogs and tarantulas."
Read our exclusive interview with Steph in full this weekend at HuffPost UK.
Steph's Packed Lunch airs Monday through Friday at 12:30 pm on Channel 4 and All4.