Sustainability has become a buzzword in advertising in recent years, but it can be difficult for consumers to determine how environmentally friendly a brand really is.
If you suspect a company is greenwashing and its marketing makes unsubstantiated claims about sustainable practices and products, what do you do?
Here, retail and environmental experts offer tips to keep ethical shoppers from getting ripped off, from checking brands' credentials online to thinking about recycled products.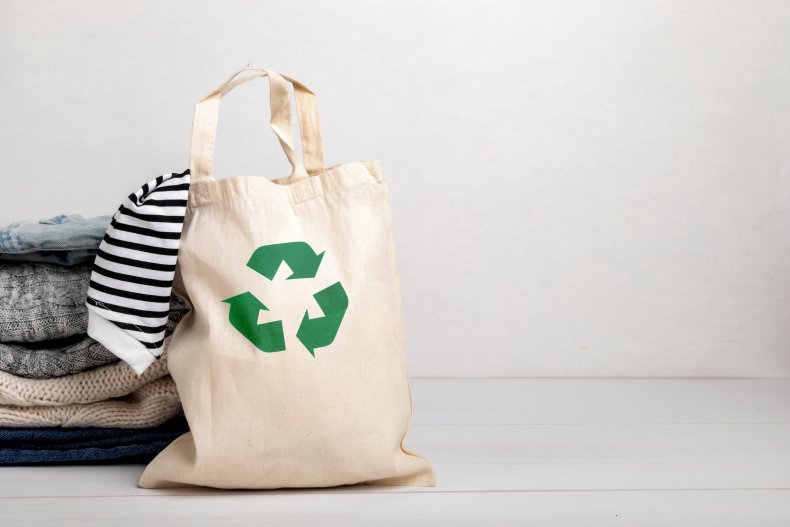 What are the telltale signs of an unsustainable company?
Rebecca Clube, a doctoral researcher at the Center for Environmental Policy at Imperial College London, said brands that rely on high volume and low prices can be problematic.
"Beware of brands that emphasize sustainability in their marketing, when in reality their 'sustainable' collections represent a small proportion of total sales," she said.
Some companies, warned Clube, offer "incremental end-of-life solutions, but do not try to change the underlying mentality of high consumption".
For example, clothing retailers may have a take-back scheme, but encourage greater consumption of their clothing, which is made from petrochemical-based blended fibers or based on "fast fashion" trends that provide an extremely short shelf life.
Hannah-Polly Williams, senior director of ESG and sustainability at FTI Consulting, said determining a company's sustainability can be difficult, but "if it sounds too good to be true, it probably is."
She explained: "As, for now, we still don't have consistent expectations about reporting companies in these areas, it's hard to really know what's going on.
"The key point the consumer needs to realize is that these are multifaceted issues – you can be very good at environmental factors and bad at social factors.
"You may be leading on diversity and inclusion, but lagging behind on environmental factors. You may be excellent at reducing your net emissions, but not having considered biodiversity loss in your operations.
"A lot of it is interdependent. Being able to pinpoint clear areas where you're doing well doesn't mean you're doing well as a company in terms of these other factors – which are also very important."
What should you look for when shopping?
The Club's first advice is to select items that are designed to last, that you plan on keeping for the long term, and buy in-store rather than online – because many brands don't resell their returned items.
"Check the labels. Certifications don't automatically mean sustainable, but they can provide an indicator that the retailer has made at least some attempts to improve the environmental or social impacts of their clothing," she said.
"Recycled content doesn't mean total sustainability. Just because something has recycled content doesn't mean it can be recycled after use.
"This can often be confusing for the consumer. An item labeled 'Made with 100% recycled content' often comes from plastic bottles rather than old clothes!
"Mixed fiber garments are generally the most difficult to process at the end of their life. For example, few currently have commercial-scale recycling solutions, [meaning] these items often end up being recycled."
She added, "Items that are likely to be damaged due to low quality should be avoided as they are unlikely to be repaired and result in low utilization."
Williams advised checking a company's credentials online to try to determine its sustainability and asking "whether the company has a robust sustainability report."
She added: "While it's certainly not a hard and fast rule, it's a good indication that the company takes these issues seriously. That said, keep in mind that the absence of a sustainability report doesn't mean the company is necessarily unsustainable, especially for smaller brands where there may be other factors at play such as capacity and budget."
Watch out for standards and accreditations, she said. "Do they have a sustainability report that talks about adhering to standards like the Global Reporting Initiative or the Sustainability Accounting Standards Board? If they have a net zero commitment, is that commitment accredited by the Science Based Targets initiative?
"For food and cosmetics, there is also a growing range of real-time rating companies, for example Yuka, who assess the sustainability of all food and cosmetics products from a health and environmental perspective and suggest alternatives."
How to avoid greenwashing: seven key points
See how much of total sales are represented by sustainable collections
Avoid brands with incremental end-of-life solutions but a high consumption mindset
Be wary of street capsule collections
Select items designed to last that you plan on keeping for the long term
Check what recycled materials are made from
Check a company's credentials online
Change your expectation regarding cost
How to spot questionable fashion campaigns
Celebrity stylist Miranda Holder, who founded The Feel Good Fashion Coach, said the first step in consciously shopping was looking behind marketing slogans like "sustainable" and "planet friendly."
"Consider what the company is choosing to miss from its marketing pitch," she said. "There are many stages within the fashion industry that can do harm to the environment, just because one is doing better doesn't mean they are excelling in every area."
Philippa Grogan, sustainable policy, fashion and textiles adviser at the Eco-Age agency, said: "For me, it's a red flag if a company doesn't publicly report on sustainability efforts and learnings through their online communications. they must be able to support them through science-based public rhetoric.
Grogan added: "I would also say to be careful with the capsule collections of street fashion brands. The capsule collections can be used by fast fashion to masquerade as a purpose-driven business, when most other product lines has little or no focus on sustainability."
Is it possible to shop sustainably on a limited budget?
Consumers can shop sustainably on a budget, according to Holder, but she believes we need to "change our expectations around cost."
"There's no way a shirt that costs £5 can be sustainable, but for £15 it can be," she said. "We need more pressure to move away from the lure of fast fashion and buy better quality items that last."
Clube also said that it is possible to maintain a budget, suggesting buying second-hand as a way of consuming without creating a primary demand for products.
"There are now a variety of options for buying second-hand, from online exchange platforms, participating in clothing exchanges – often organized at a community level – and charity shops.
"Changing parties with friends is a great way to buy new clothes without breaking the bank. For special occasion clothes, consider renting an item. All of these opportunities often offer cheaper, more sustainable options than buying new clothes."
What are regulators doing about Greenwashing?
Actions are being taken to ensure companies live up to their promises of ethical practices, according to Williams. "This is a concern that regulators take seriously, with several high-profile investigations currently underway into allegations of greenwashing."
The European Union is introducing a Corporate Sustainability Reporting Directive, "which will make it increasingly difficult for companies to make statements about the sustainability and positive impacts of their products and investments without being able to validate this," she said.
American companies doing business in Europe will also have to comply and the measures must be applied from the 2023 financial year.
In the US, the Securities and Exchange Commission recently released drafts of a proposal to improve and standardize corporate climate-related disclosures.
US consumers and businesses can also refer to Federal Trade Commission guidance for environmental marketing claims. If a buyer believes that a company has made a misleading claim, they can file a claim with the FTC.