Attorney General David Eby, the minister responsible for housing, said tenants could face the shock of a five to six percent rent increase next year.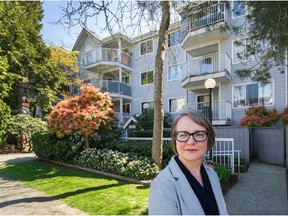 article content
The province is looking at ways to protect tenants from what could be the biggest rent increase in two decades, amid rising inflation that is making life more expensive for British Colombians.
article content
However, critics say the NDP government has "abandoned" British Colombians who are drowning in the higher costs of groceries, gas and house prices.
As rent increases in BC are linked to inflation, Attorney General David Eby, the minister responsible for housing, told CHEK News this week that tenants could face the shock of a five to six percent rent increase next year. year.
Eby said in a statement on Wednesday that he is looking at ways to lessen the blow to renters.
"Canada is seeing the highest levels of inflation in decades, especially when it comes to housing costs, and we are reviewing policy options to continue to support British Colombians," he said. "We are doing policy work to determine what we expect the numbers to look like and recognizing the situation faced by many renters who are barely holding on, and also the situation facing homeowners that their costs are going up as well."
article content
In July, Eby's ministry will determine the maximum allowable increase for 2023 based on the average consumer price index inflation rate over the previous 12 months. If the government allows landlords to raise rents by five or six percent, that would be the biggest increase since 2004, when rents rose 4.6 percent.
Canada's annual inflation rate has soared to a 40-year high, with consumer inflation up 7.7% in May from a year earlier, according to Statistics Canada data released on Wednesday. In BC, the rate jump was even greater at 8.1% year on year, the highest rate among the large provinces.
The rise in national inflation was the biggest jump since January 1983 and up from a 6.8 percent gain in April. The increase is linked to gasoline prices, which in BC are 42% higher than a year ago, groceries up 9% and housing costs up 8%.
article content
"A five to six percent increase can be extremely challenging for the vast majority of tenants in BC," said Andrew Sakamoto, executive director of the Tenant Resource and Advisory Center. "We are talking about potential homelessness, possible displacement" at the extreme end of the scale, he said.
"I think Minister Eby and the provincial government have to find a way to limit the increase in income so that it doesn't reach the five to six percent level," he said.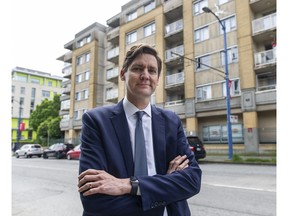 Sakamoto said recent changes to the Residential Lease Act allow homeowners to request additional rent increases for things like capital expenditures for financial losses in certain circumstances, a provision some homeowners can use even if the government limits increases below inflation in the next year.
article content
Hunter Boucher, chief operating officer at Landlord BC, said in an email that the organization expects rent increases to the maximum allowable rate, noting the challenging conditions faced by "renters and landlords".
Most owners are small business owners, said Boucher, many of whom are leaving the industry because of "exponentially rising expenses" and a lack of profitability.
In 2018, the NDP government made changes to the rent increase formula, tying annual rent increases to inflation alone. Previously, the liberal government of the BC had established the formula of increasing rents with inflation plus two percent.
The government instituted a rent freeze during the pandemic, but that freeze was lifted on January 1, which allowed landlords to increase rent by 1.5% in 2022.
article content
Jill Atkey, CEO of the BC Nonprofit Housing Association, said tying income assistance and the minimum wage to inflation — as well as rent increases — would cushion renters and landlords against rising costs and help keep the system "operating with a little more balance".
She said inflation has been particularly challenging for some not-for-profit housing sectors in the BC, where the "only source of income is normally rents".
"They are already operating on a break-even model," she said of nonprofit housing operators, many of which may already be cutting maintenance or other costs because of the rent freeze due to the pandemic. "And if costs go up and they can't raise rents, that will pose significant challenges."
article content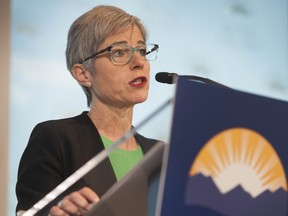 Prime Minister John Horgan said on April 21 that Finance Minister Selina Robinson had been instructed to "put forward initiatives to help with inflation".
BC Liberal financial critic Peter Milobar said Horgan failed to deliver on that promise.
"As the cost of groceries, gas and housing soars, people are counting on the government to implement a real plan to fight inflation. But despite Prime Minister Horgan's promises, the NDP has yet to do anything to help people survive or control inflation," Milobar said in a statement. "People feel abandoned by this NDP government as they are forced to deal with skyrocketing inflation with no sign of relief."
Last week, the federal government released an $8.9 billion "affordability plan" to help Canadians deal with inflation, which includes improvements to the Canada Workers Benefit, giving $2,400 to low-income workers. , a 10% increase in Old Age Insurance for seniors over 75, and a one-time payment of $500 to one million Canadian renters.
article content
Horgan told reporters in Victoria on Wednesday that Robinson would come up with his own plan "soon" but did not give a timeline, saying it was important to avoid a "push" reaction.
Robinson said in a statement: "While the federal government and the Bank of Canada have the tools to fight inflation directly, we will continue to do what we can at the provincial level. We are evaluating how we can continue to take steps to reduce cost pressures for British Colombians in the near term and as part of the 2023 Budget."
Inflation: five things to know about rising costs in BC

Douglas Todd: Canada's housing market has turned upside down. Here are 5 things to know
---
More news, less announcements: Our in-depth journalism is made possible by the support of our subscribers. For just $3.50 a week, you can get unlimited, ad-lite access to The Vancouver Sun, The Province, National Post, and 13 other Canadian news sites. Support us by subscribing today: The Vancouver Sun | the province.