The Omicron XE sub-variant of COVID is more transmissible than the currently dominant BA.2 type, data continues to show—but case numbers remain relatively low for now.
Dr. Maria Van Kerkhove, the World Health Organization's COVID-19 Technical Lead, said in a Q&A video on XE on April 9: "Based on an initial analysis of available sequences, there is a slight growth advantage of this recombinant over BA.2, about a 10 percent increase in transmissibility, not ten times as has been reported by some."
XE has made headlines over the past few days after it was first detected in the UK in mid-January. It accounted for 1,179 cases there as of April 5, according to the most recent government data.
XE is known as a recombinant, meaning it is essentially a combination of two separate types of virus. Specifically, XE is a mixture of Omicron sub-type BA.1, which was the dominant Omicron type towards the start of this year, and BA.2, which is generally the dominant type now.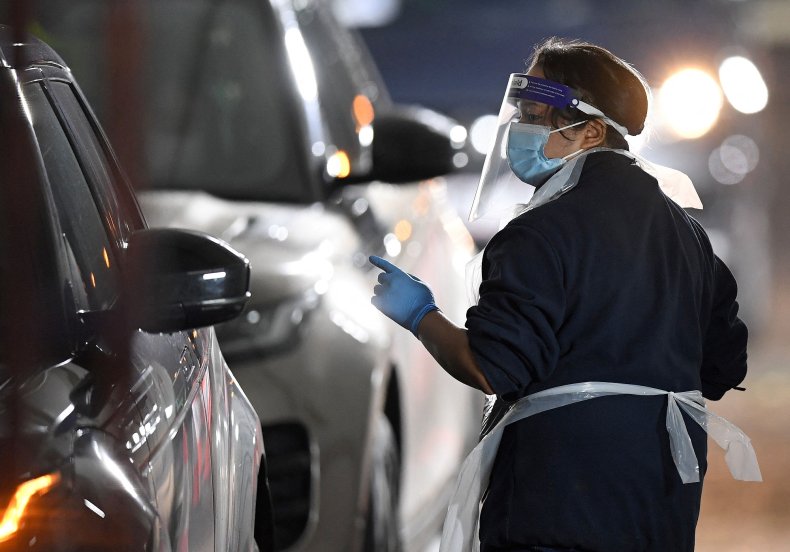 It is still uncertain exactly how much more transmissible XE is than BA.2 according to the UK's Health Security Agency which states that growth estimates have remained inconsistent and cannot yet be taken exact growth advantage figures.
XE is known to be present in the US, but the number of cases was negligible last week according to Los Angeles County Public Health Director Barbara Ferrer, who told the Los Angeles Times that there had been three reported instances of people being infected with XE in the country.
XE has also spread to Japan, the country's health ministry said today according to the Japan Times, having been detected in a woman in her 30s who had arrived at Narita Airport from the US on March 26th. She was reportedly asymptomatic.
Despite XE's 1,179 reported cases in the UK, it still represents less than 1 percent of total sequenced cases, while the proportion of BA.2 was 88.5 percent between March 27 and April 3.
Recombinant viruses occur when two or more types of a virus, such as two different COVID variants, infect the same cell in the same person. This means that the variants interact with one another as they replicate, resulting in a mix-up of their genetic material.
Recombination of COVID variants may be easier to spot now in part due to several genomically distinct variants infecting people in the same area.
Scientists awned newsweek last week that it was too early to be concerned about XE at that time.