Here are today's letters from the Ottawa Sun to the editor.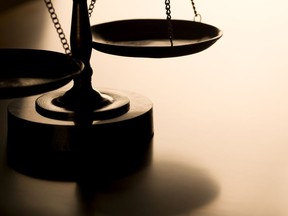 article content
IGNORING YOUR MANDATE
article content
I was under the impression that the role of the Supreme Court of Canada was to interpret and apply the laws of this country. I understand that it would be impossible to find nine judges who are not politically inclined in one way or another, but as a judge of our highest court, political opinions must be kept to themselves lest they show a clear bias.
Justice Richard Wagner showed his political leanings in denouncing the "Freedom Train", so one could seriously question the integrity of the Supreme Court with some of his other recent rulings.
Dropping "consecutive" service for multiple killers because they considered it "cruel and unusual punishment" is outrageous. Poor killers… the thought of a life of "drab and futile existence isolated from loved ones" is too much to bear. What about the victims' families and their lives without their loved ones? Tell you one thing, if you can't make the time, don't commit the crime. Now new criminals can use "self-induced intoxication" as a defense… Are you kidding me?
article content
The Supreme Court of Canada is ignoring its mandate and turning into nothing more than another political entity for the government to use to do its bidding. Gone are its commitments to the rule of law, independence and impartiality.
SANDY JOHNSTON
GRELY
(This is an interesting take.)
REAL WASTE
Re: Oversized government waste, column, June 6
Thanks to Kris Sims and Franco Terrazzano of the Canadian Federation of Taxpayers for exposing the ongoing burning of our tax money with the annual Teddy Waste Awards.
Everything from the $11 million price tag for "renovations" of the prime minister's home to her finance minister charging us for her limousine service between two cities in Scotland when she could simply take the high-speed train.
article content
Those are the rights of liberal elitists, while the average Canadian's daily challenge, amid soaring inflation, is scrambling to get gas in the car to get to work, food on the table and keep the lights on. We already have more than $1 trillion in debt. Why wasn't this on the front page?
EDDY DIGNAN
ROCKLAND
(Perhaps the train schedule didn't agree with her?)
WAITING FOR A SPECIAL MIRACLE
Slowly but surely, recent variants of the pandemic have made many feel like criminals being punished for participating in an unforgivable crime. Most inhabited lands have experienced COVID-19. As time passed, many deaths occurred and the relentless infection, in its various variants, placed many in isolation and confinement.
article content
Then, as restrictions begin to increase towards freedom, we are back to experiencing the unbelievable repetitions of mass murders and shootings. Originally sporadic but now spreading like a BC or California wildfire. Then emotions turned upside down to help the world celebrate four days of jubilation with the queen in honor of her 70-year reign.
Around Easter time and on the triple dose, I became positive for the virus, experiencing chest pains due to a pre-existing heart condition. Eight days in isolation in an ICU room. Don't believe in déjà vu? You go now. The next morning, when I woke up, I noticed the number 239 in my room on the wall and realized that I was not in heaven. Fifty-two years ago that day, Good Friday after a life-threatening car accident, I spent three months staring at the ceiling of a hospital bed. Parents said I wouldn't live, but if I did, I'd never walk again. The same hospital, the same room and the same old, noisy aluminum windows.
These were small miracles for me, but now I hope for perhaps a special miracle for the rest of humanity.
Wayne Kirk
PEMBROKE
(Take good care of yourself.)