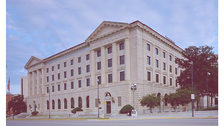 A federal judge in Alabama issued an injunction on Friday blocking most provisions of a controversial new state law that criminalizes gender-affirming health care for minors.
Citing legal precedent, the ruling noted that "the right of parents to 'make decisions concerning the care, custody and control of their children' is one of the 'oldest fundamental freedom interests' recognized by the Supreme Court."
The State's arguments fell apart. The defendants, for example, have not produced "reliable evidence to show that transitional drugs are 'experimental,'" as they alleged, Burke noted. The state's justifications for the law are "hypothesized, not overly persuasive," the judge added.
Burke issued the injunction after concluding that the "imminent threat of harm to the Parent Claimants and Minor Claimants – i.e., severe physical and/or psychological harm" while the case is being discussed "outweighs the harm the State will suffer from the injunction." .
The judge allowed several other provisions of the law to remain in effect, including a ban on gender-affirming surgeries for minors.