Another grand slam for England, a fourth straight Six Nations title, a 23rd straight win and a considerable declaration that they will make a stop at this year's World Cup. Considering they had already beaten their opponents, this was a victory based on their relentless defense and, fittingly for the side that can fully claim the label, professionalism.
They scored three attempts, each of hard-headed Sarah Bern rolling balls passing twice and Abbie Ward grabbing the other and while there were more moments from France – who were also chasing a clean sweep – that quickened the pulse, England produced the kind performance that demonstrates why they are significantly ahead of the chase pack right now. They were devastatingly physical, relentlessly clinical on the set-piece – Zoe Aldcroft highlighting why she is the current World Player of the Year and made 18 tackles – and taught a lesson in efficiency, if not entertainment.
Well, it wasn't a classic, but it was at least a competitive game and "the best team in England I've ever coached", according to Simon Middleton, you don't usually have many of those nowadays.
"I think we knew it could be like this. We had a very clear picture in our minds of how we could win the game," Middleton said. "Not always pretty, but very effective. When you come to games like this, you want to entertain, but you don't want to be the gallant loser. The players realized how they were going to win the game, keep the crowd quiet and win the trophy. That's one of the things we wanted to find out, how resilient we are. Our lineout defense won us the game. We know what we have to do to be classified as a great team, but we are getting there, we are working towards it."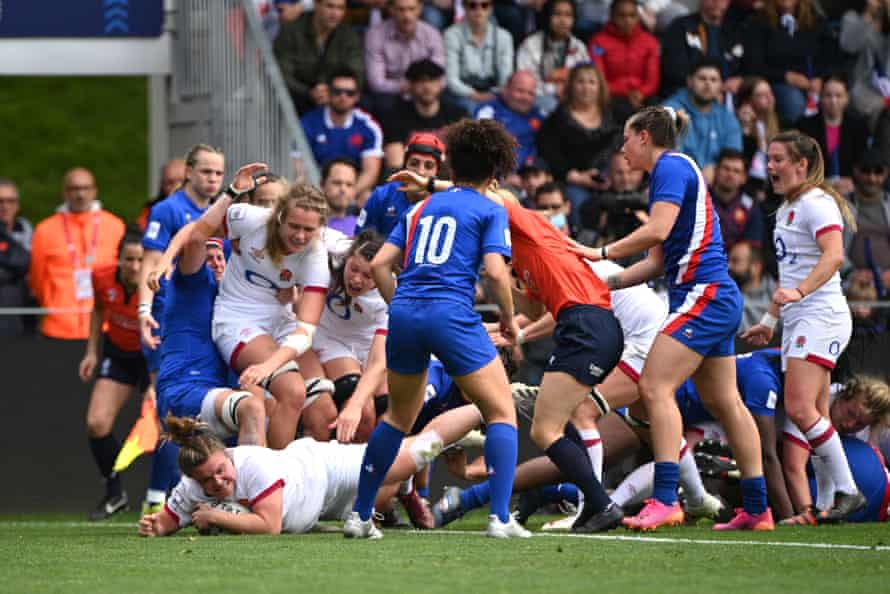 In fact, they spoke during the build-up about how they wanted a genuine challenge, and the boos that echoed as they completed the warm-up served as a warning of what was to come. So it was a rocky start for England, a relentless opening for France and, for the first time in the competition, the three-time champion was left behind.
After just three minutes, France number 8 Romane Ménager broke through the English defense and under the posts after the hosts were given a lineup in their opponent's territory following a run over by Zoe Harrison behind their own line.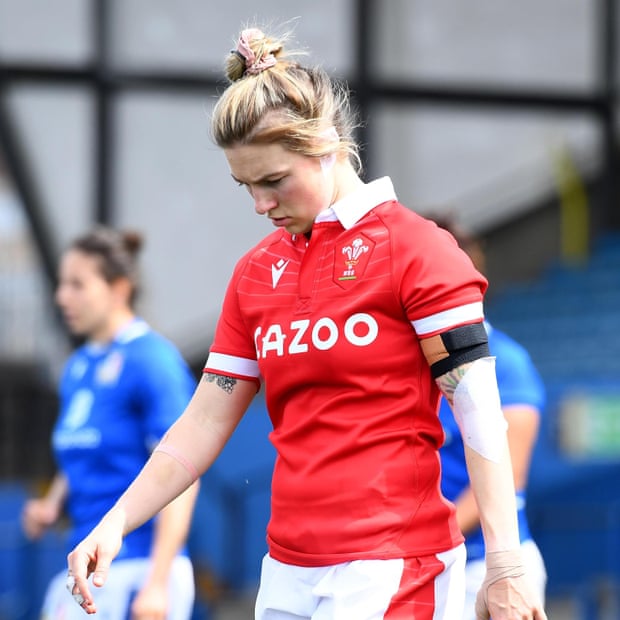 England's stage fright continued after that, with Lydia Thompson fending off a Helena Rowland pass, but it was the deftly executed 50:22 from the full-back that gave her team their first foray into France 22. It was England's first genuine opportunity and one they took advantage of, Bern finishing his first attempt on the back of a rolling hammer.
Bern's score settled England and, with Aldcroft persistent in disrupting France's lineout, they began to exercise their authority. Two more rolling-ball attempts – the first by Ward, who had won the penalty to give the visitors possession – and another by Bern demonstrated the cohesive unity Middleton built.
France did not lack for moments – Chloe Jacquet's left boot kept the three England defenders honest – but the home side's indiscipline has let them down too many times. And when they did get territory, most of the time Aldcroft intervened. England were also at the top, but it is perhaps the way in which his team handled the prolonged period of French pressure before the break that Middleton will most like. While England's maul had been clinical, France failed to find a way out despite repeated attempts.
Once again France flew out of the blocks early in the second half and they could feel their way back into the match when Harrison was booked for a deliberate knock-on. A good move by Gabrielle Vernier down the middle left England reeling, but the fact that France failed to score any points during the 10-minute period only underlined the visitors' determination in defence.
A yellow card for France's Maëlle Filopon allowed Emily Scarratt to extend England's lead with a penalty, but the hosts picked up the pace despite their numbers disadvantage. Substitute Emilie Boulard kicked off, blasting into the heart of England's defense and the Bleues kept coming, eventually registering the second attempt of the match by Annaelle Deshayes. It was a fitting reward for their efforts, but there was no finishing in the stands for France, who, if nothing else, now know exactly the levels they should aspire to. "Ultimately, we wanted to move forward and we did it," Middleton added.