Ben Stokes eliminates England, Blundell and Mitchell follow them. Headingley looks gloriously packed.
A note of encouragement for NZ, and omen for England:
Here you are for your TMS link abroad – thanks to Raiza Ballim for the alert.
"Speaking of weird layoffs," writes 1980s sports guru Steve Pye: "I've always had a soft spot for Wayne Phillips and the Ashes incident in 1985. It probably helps that I'm English."
Yes, I remember that – a huge moment. Australia was digging in and recovering from the Richard Ellison-inspired meltdown of the night before, so that bizarre layoff opened it up again. An English victory dreamed up by players who quickly faded from international prominence after that – Ellison and Tim Robinson.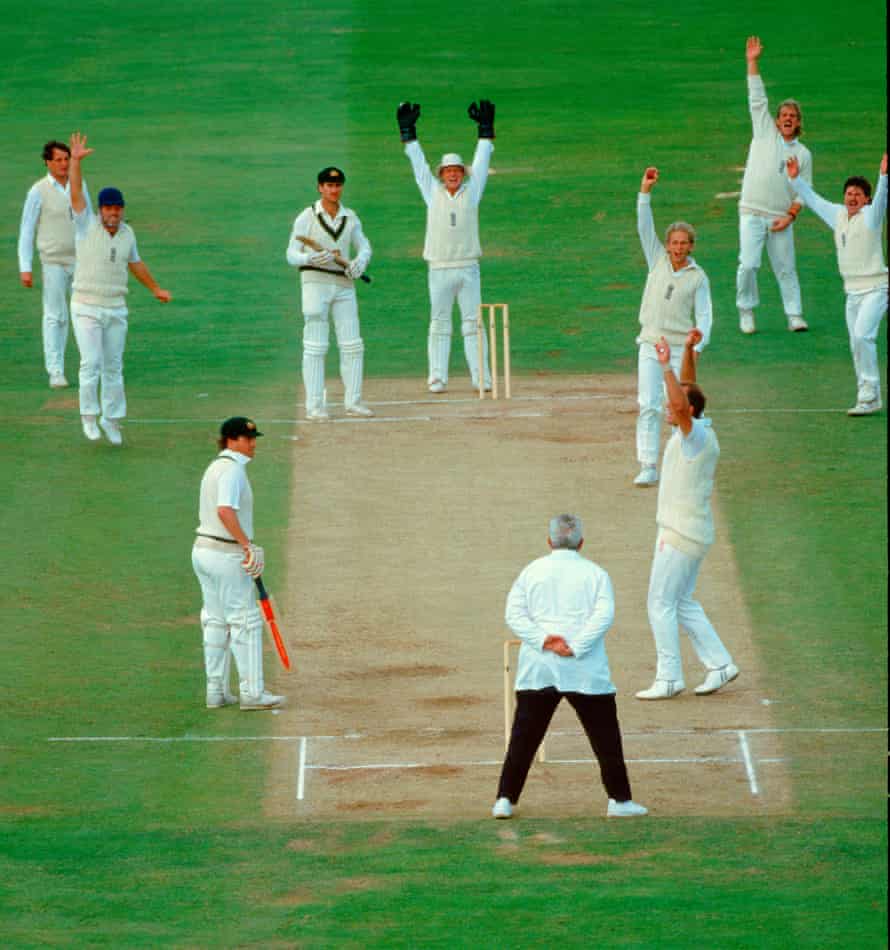 True to predictions, it's a little cloudy on LS6 this morning. The ball is still very young. England will have a chance.
It's not often that a spinner takes center stage on a first day at Headingley, but things happen around Jack Leach in this place, and – having played the hardball well – he then took the most talked about wicket in the series. And here are some pre-played readings on this from our Jonathan Liew:
Although those who played the game at a more, er, rudimentary level, know that these kinds of things happen in this great game of ours:
who would have thought, at the beginning of this series, that your two most unchanging hitters in New Zealand would be Daryl Mitchell and Tom Blundell? But for the third test in a row, here we are, the pair increasing their restorative partnerships at Lord's and Trent Bridge with another at Headingley, which meant a day that looked to be firmly England's ended in a draw.
Of course, if England hadn't been so curiously shy in choosing not to review a stonewall lbw cry denied against Mitchell when at eight, I might have been filling this preamble with more hymns to the Red-Ball Reset. We can still do that later, of course – this test is very well placed and a few wickets in the first hour will put the hosts back in the ascendancy on a surface that looks like a pleasure to hit.
The weather, however, could get a little more Headingley-like in the coming days, which could add a note of danger and put a spring in players' footsteps. Either way, you'll want to keep going. It's Leeds where the Stuff happens, as we've already seen with Henry Nicholls' awkward dismissal yesterday.
Bring everything. The game starts at 11am BST.