"Unfortunately, thieves will take advantage of this often unmonitored time to steal a catalyst"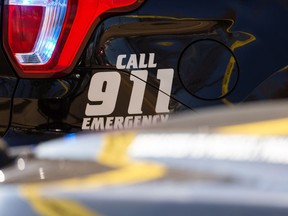 article content
City police are alerting Edmonton residents to recent thefts of motorhome catalytic converters.
article content
So far in 2022, the Edmonton Police Service has received 19 reports of motorhome catalytic converter thefts, with 11 of them reported in April.
Police said in a press release that investigators have been tracking an increase in robberies since 2020, when they received 65 reports of theft, 38 of which were made between April and June. In 2021, that number increased by 50% to 98 reports, 32 of which were reported in the same period.
Of all reported thefts since 2020, motorhomes were parked on residential streets or private property in 62% of reports.
"Motorhomes are often parked in fenced-in warehouses in and around town, in backyards or in parking lots adjacent to alleys, sometimes for up to six months during the winter," said Sgt. Derrick Tabaka, investigative coordinator for the provincial scrap metal intelligence unit of the Alberta Law Enforcement Response Team's Criminal Intelligence Service.
article content
"Unfortunately, thieves will take advantage of this often unmonitored time to steal a catalytic converter."
Tabaka said motorhomes are also stolen when parked on the street in the spring as owners prepare them for the summer.
The estimated cost of replacing a catalytic converter ranges from $3,000 to $8,000, with the most common models targeting the Ford series.
Police believe the converters are stolen to exchange them for drugs or cash, while many are sold to scrap dealers and recyclers for the precious metals inside.
Investigators are encouraging motorhome owners to avoid theft by avoiding parking the vehicle in a location where thieves can discreetly crawl underneath and remove the converter, engrave the converter with a vehicle identification number for easy identification as stolen property, solder the converter to the vehicle to make it more difficult to remove, invest in a clamp or cage that will make removal more difficult, and buy a vehicle alarm that is sensitive to the vibration of a catalytic converter being sawed off.