Once a neighborhood is occupied by a certain number of people, the municipality must take responsibility for ensuring that there is a supermarket that meets the needs of the community.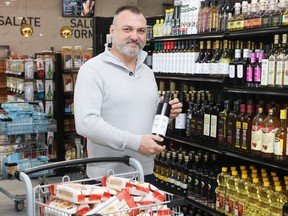 article content
Ottawa's new Official Plan emphasizes the need to develop 15-minute neighborhoods across the city. But what is a 15-minute neighborhood and why is it important?
article content
A 15-minute neighborhood is exactly what the name implies; it is a neighborhood that allows its residents to have access to their basic daily needs within a 15-minute walk from their homes. Imagine having access to a variety of services, parks, schools, public and active transit and general grocery stores, all located within 15 minutes of your home. The benefits are simply too long to list.
Unfortunately, the success of these neighborhoods is directly linked to the so-called "food deserts". The inability to easily access healthy, affordable food affects many areas of Ottawa and makes it impossible to reach neighborhoods within 15 minutes.
Food deserts don't just occur in low-income neighborhoods, where the number of fast-food chains often exceeds healthy food options. As federal research continues to evolve, we learn that income is not the only contributing factor. Across Canada and the United States, food deserts are also the result of poor urban planning.
article content
Once a neighborhood is developed or occupied by a certain number of people, the city should have a responsibility to ensure that there is a grocery store that meets the needs of the community. Whether an area is occupied by low, middle or high income people is irrelevant and should not determine access to healthy and affordable food.
Can governments eliminate food deserts when large grocery stores and family food stores are all privately owned? It may be difficult, but it is not impossible. The government can, for example, provide incentives for the development of small shops and grocery stores to be built in food desert areas. Can improve public transport for healthy and affordable food options. The town of Baldwin, Florida took care of the problem on its own and built government-operated grocery stores.
article content
There are options, some more realistic and achievable than others, but all should be considered to help end food deserts and successfully create 15-minute neighborhoods.
Residents of Ottawa's Little Italy community know all too well what it's like not having easy access to a grocery store. For more than 15 years, Little Italy has been classified as a food desert, with occupants relying on small specialty food stores to meet their daily needs. The COVID-19 pandemic, however, meant that the Sala San Marco could not host large banquets; the owners converted the space into a full-service grocery store, saving their business and continuing to serve their community.
At the other end of the spectrum, residents of the Carlington area live within 15 minutes of a large grocery store, but walking there poses safety risks. To get to Food Basics at Hampton Park Plaza, residents must cross the intersection of Carling and Highway 417, one of the worst in the city. This means that simply creating 15-minute neighborhoods with a grocery store isn't enough; the area must be walkable and accessible.
article content
Everyone deserves equal access to healthy, affordable food. Unfortunately, COVID-19 has made this more difficult, further widening the gap between the haves and have-nots. That's why now is the time to act.
A gradual introduction of 15-minute neighborhoods over the next few years might be great, but the existing food deserts in Ottawa must be addressed now. We must begin to think of food as more than a commodity to be traded.
Like housing, access to basic, healthy and affordable groceries should be a human right. We will never achieve the equitable city we aspire to if we do not prioritize ensuring that everyone has access to healthy, affordable food in their community.
show dress is an architect and president of Ottawa-based Architects DCA and past president of the Ontario Association of Architects.